Island Chalets
Lou Moon's Island Chalets are nestled right in the center of a luscious green forest on a small island just off the bay area. Surrounded by ocean on all sides, you get to hear the calming sound of waves crashing onto the shore while enjoying a beautiful view of the crystal blue waters.
Being set in the middle of such a scenic setting, the Island Chalets follow the central theme of the entire resort: Celebrating the natural beauty surrounding the resort and creating a tranquil and peaceful holiday destination.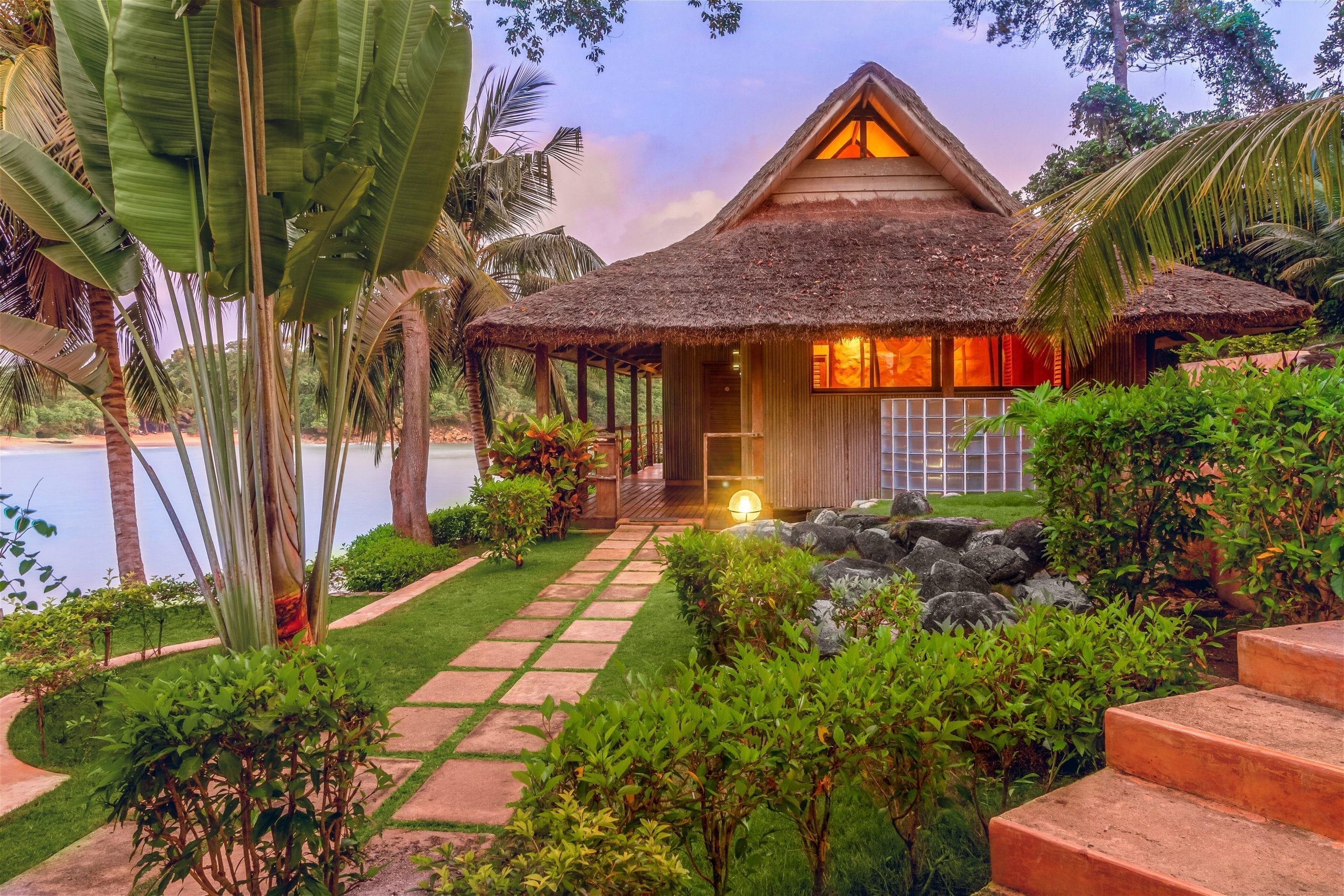 Chalet: Bay Side
This beautiful private chalet is close to the water's edge. Chalet 3 enjoys a superb panoramic view of the sun rising over Lou Moon Bay and our private beaches. It has a master bedroom with queen sized bed, and a slightly smaller room with one double and one single bed. Both bedrooms share a spacious bathroom. Ideal for families or friends sharing, Chalet 3 has a wrap-around veranda with bay views.
Chalet: Ocean Side
Facing the Agyan Bay, this exquisite private Island Chalet is perfectly located for the very best views of magnificent sunsets over the Atlantic Ocean. A favourite with honeymooners, Chalet 4 offers a spacious double bed room, and a wraparound veranda with ocean views.
Island Chalets Include:
A dedicated concierge service that can provide you with all you need. This service is available from 7AM to 10PM daily, and includes an exclusive choice of snacks and drinks. 
Mini bar
Air conditioning
Outdoor and indoor shower
Solar-powered water heater
Double & single size beds
Complimentary toiletries
Cotton sheets & towels
Daily housekeeping
Safety deposit box
Mosquito nets
WI-FI access (additional charge)