Do you love strolls on the beach, gorgeous sunsets over the ocean and the sea breeze blowing through our hair? If so then our Bay View Rooms are perfect for you.
Each room has a spectacular view of the private bay area and the picture perfect gardens surrounding the rooms. Watch the sun rise and set over the crystal blue waters, feel the ocean breeze against your face while standing on your terrace and go for late afternoon walks on the beach as each room allows you easy access to the beautiful beaches around the cove.
Besides the focus which is the spectacular ocean views, the rooms are also designed, as with all Lou Moon accommodation, to emphasize the natural beauty of Africa. Each room has been furnished with the focus of nature in mind, accenting the brilliance of the extreme beauty found all around the resort. This focus on the natural surrounding beauty create a tranquil environment perfect for relaxation.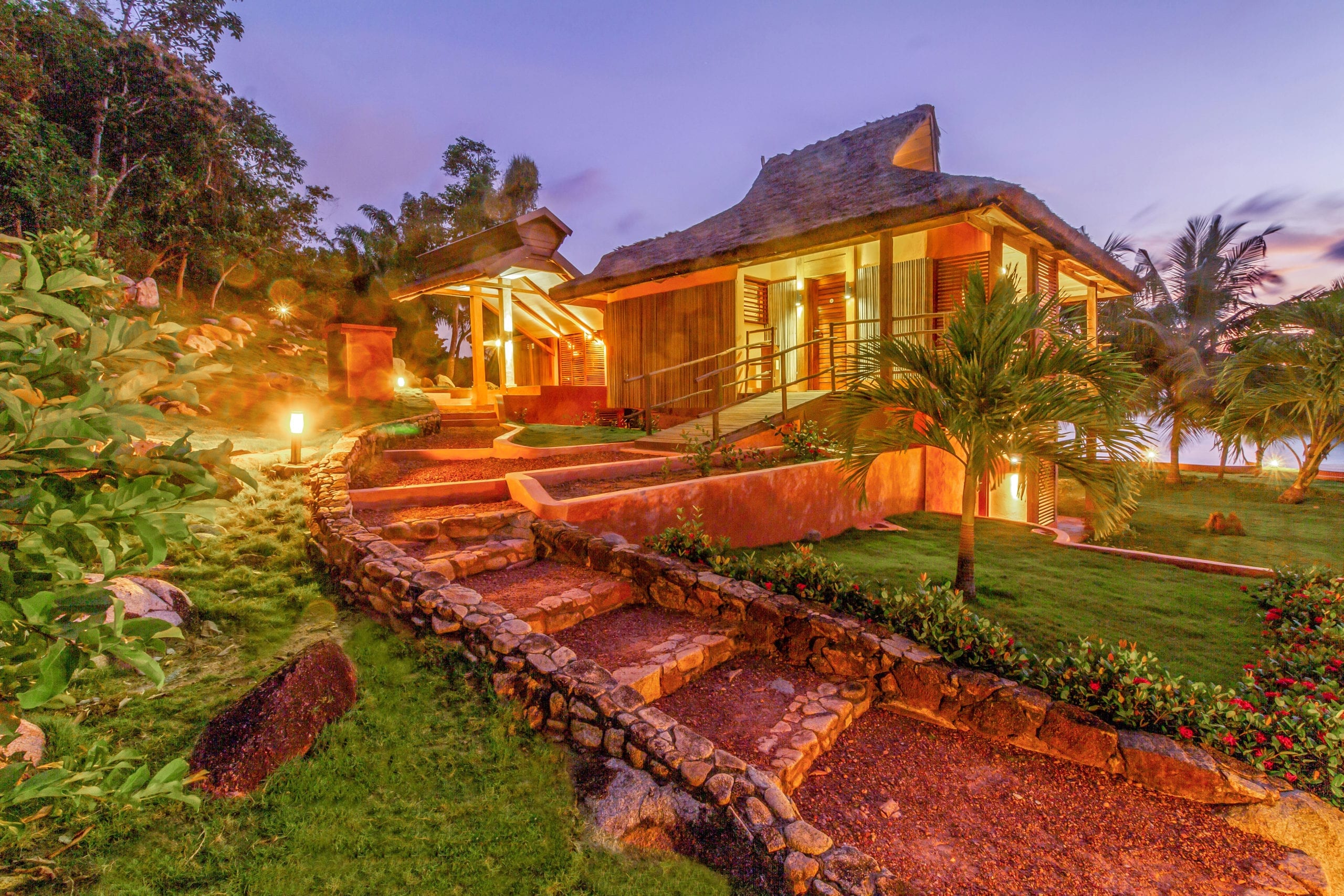 On the top floor, Room 8 sleeps up to four guests, and comes with an ocean facing veranda.  On the ground floor Room 6 and Room 9 sleep four guests each, and come with a larger ocean facing sun terrace. The two ground floor units are better suited to young children. These Bay View Rooms are conveniently located close to the lodge's dining, lounge, and entertainment facilities. They also have easy access to the beach.
All Bay View Rooms Include:
1 double queen size beds + 2 single beds
Solar-powered water heater
Complimentary toiletries
Cotton sheets & towels
Air conditioning & fan
Daily housekeeping
Safety deposit box
WI-FI access