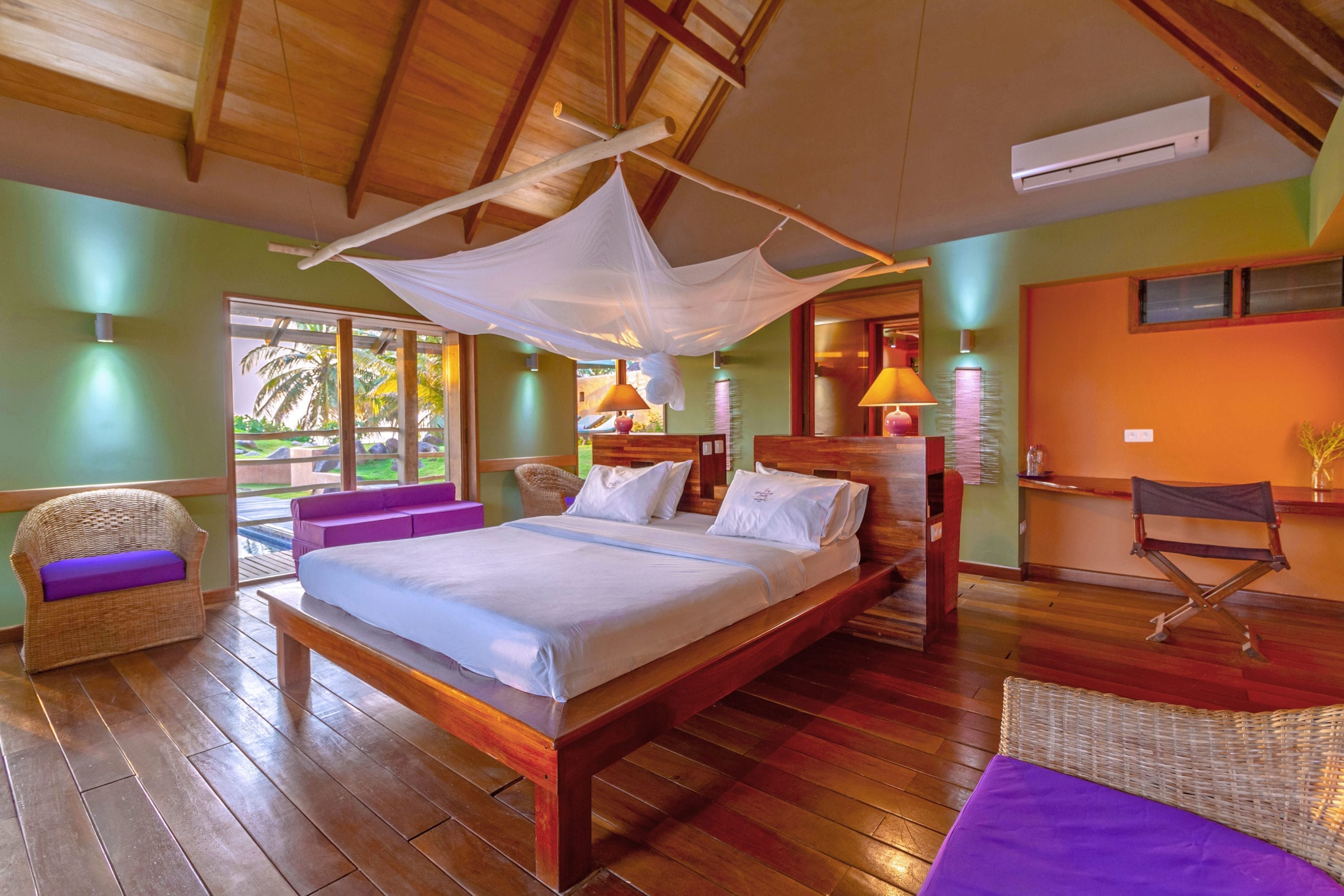 Lou Moon Eco Luxury Resort offers the very best of 5 star accommodation. Nestled in a gorgeous beach side cove is has the most beautiful ocean views and is completely surrounded by nature. It is the ideal place for anyone wanting to relax and enjoy the more natural beauty of Africa.
 With Chalets and Suites, situated across the cove, both nestled on the edges of the cove and on an island accessible just off the coast, we cater for your every fancy. Whether you wish to wake up to a sunrise over the horizon of the ocean or hear the birds of the forest chirping early in the morning their is a suited accommodation for you. 
Relax in tranquil beauty
Being surrounded by nature brings peace and tranquillity and can greatly improve ones well being. Lou Moon Eco Luxury Resort is renowned for its breathtaking nature scenes and the Resort focuses on constantly highlighting the beauty of its natural surroundings even in the design of its accommodation. The focus on nature and the beauty of Africa creates a tranquil environment so you can relax, unwind and enjoy yourself.
Looking for Accommodation?
Maybe one of these amazing options catches your fancy. Our Island Villas are both romantic and great for the whole family with breath-taking views overlooking the ocean and a pool feature perfect for relaxing. The Island Chalets, situated on a small island just off the coast offer spectacular panorama views of the nature surrounding the island as well as the ocean. Being near the water's edge, the Island Chalets are perfect for those who enjoy the sound of the waves crashing against the shore at night. Our Bay View Rooms & spacious top floor Suite offer an amazing view over the private bay area as well as the serenic Lou Moon gardens.
Lou Moon has amazing accommodation options that are designed to be in tune with the surrounding nature and scenery as well as offering picture perfect views of the ocean, a perfect 5 star getaway destination for anyone who loves nature and wants to relax.
Island Villas + Pool
Located on the island, these two spacious and completely private villas have a private infinity pool and offer unsurpassed ocean views. Both Villa 1 and Villa 2 offer personalised concierge and in-room services. Villa 1 sleeps up to 6 guests and Villa 2 sleeps up to 4 guests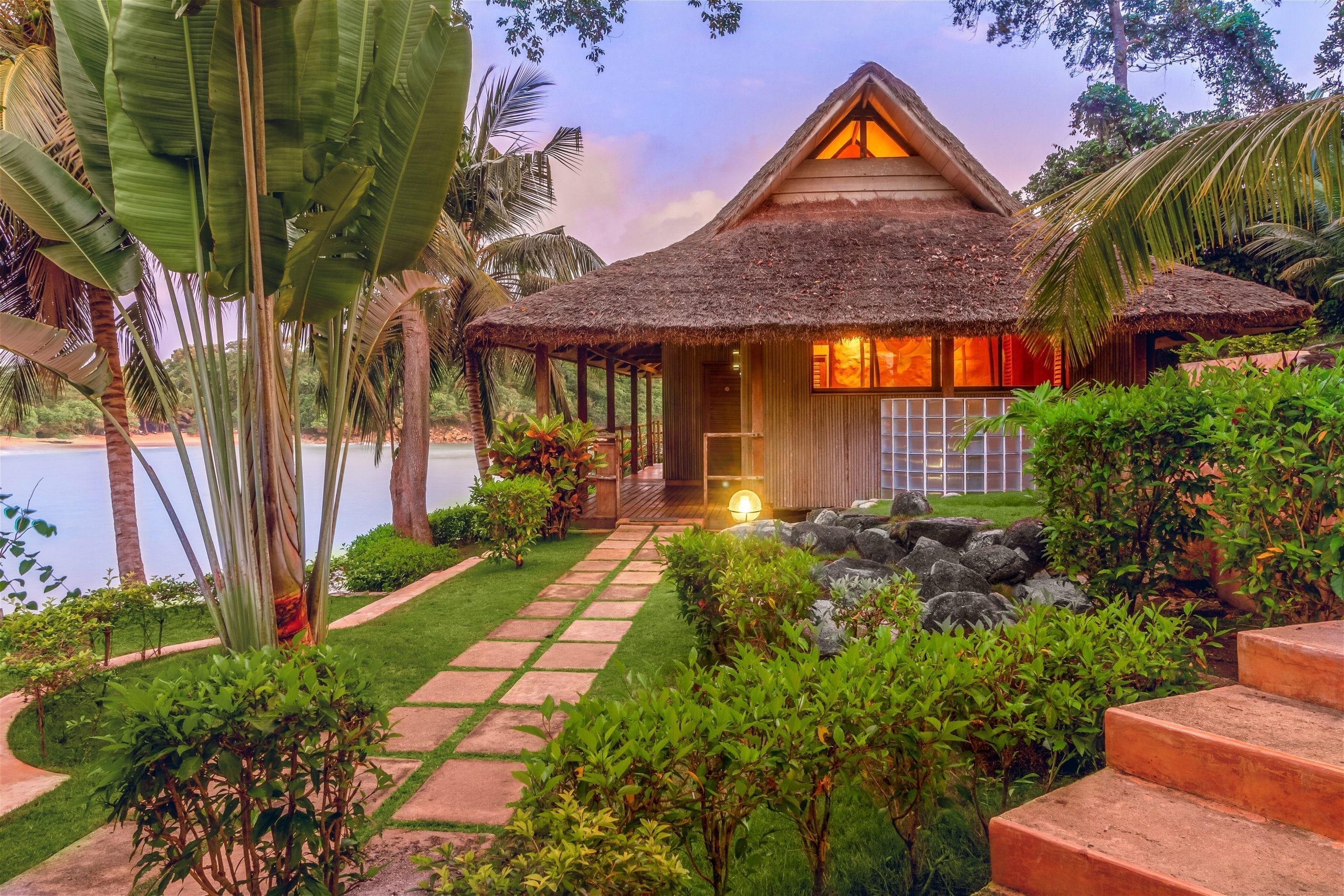 Island Chalets
Located closer to the main land, these two idyllic private chalets offering views of the sunrise over the Lou Moon bay area. Both Chaltes offer personalised concierge and in-room services. Chalet 3 sleeps up to 5 guests in 2 bedrooms and Chalet 4 sleeps up to 4  guests. 
Bay View Suite
This spacious first floor bay side beach suite has magnificent panoramic views of the Lou Moon bay area that can be viewed in all its splendor from a private balcony. It sleeps up to 5 guests in 2 bedrooms, perfect for families, but also a wonderfully romantic getaway for couples.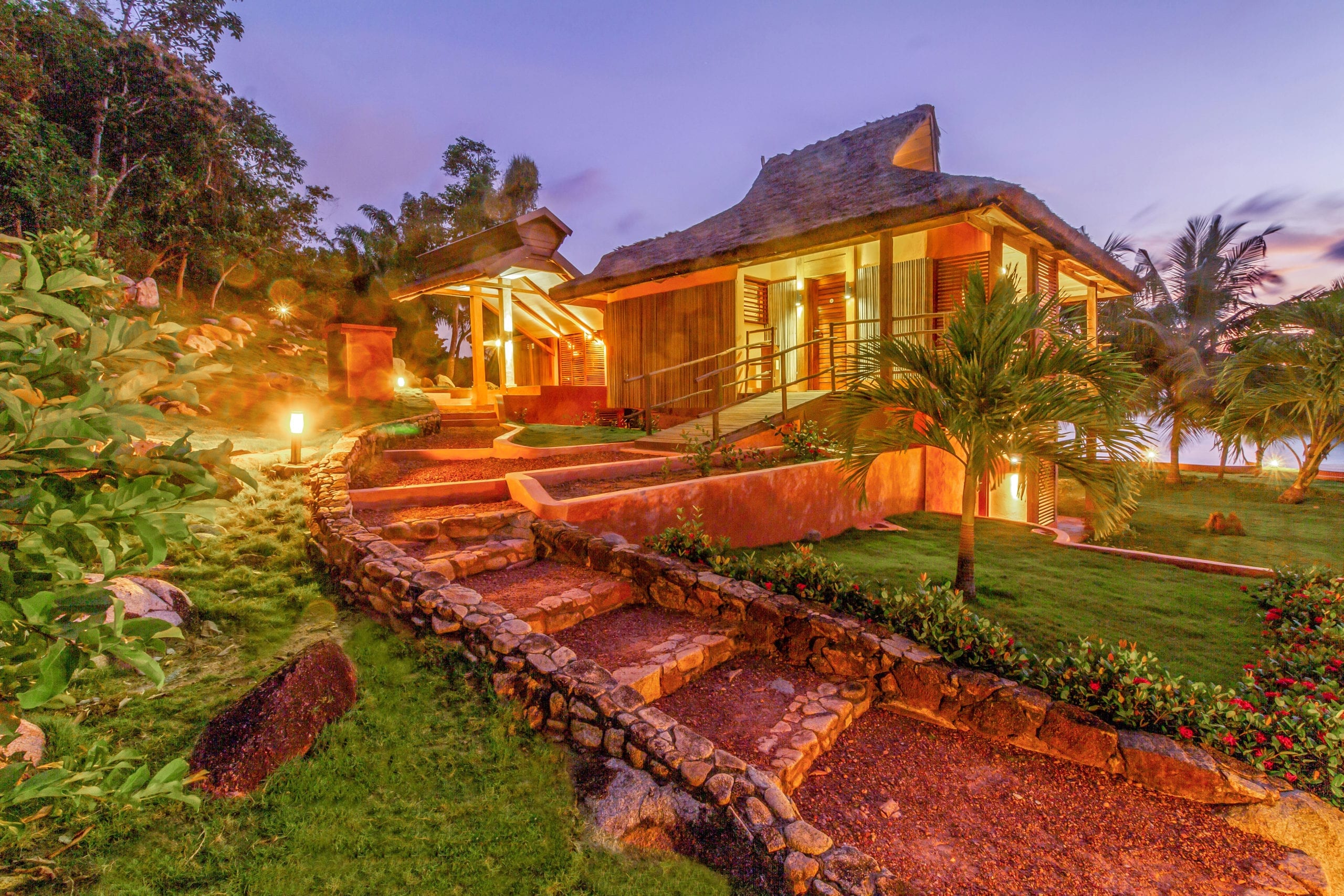 Bay View Rooms
Our beautiful bay side beach rooms offer stunning views of the Lou Moon bay area. All three rooms come with a private terrace. Rooms 6, 8 and 9 each sleep up to 4 guests.